Over the winter hiatus, our website hosted a Supernatural-themed scavenger hunt. Those who participated in the event seemed to really enjoy the hunt. There were some things they would like to see changed, and we're implementing some of those changes this time around. Since GISHWHES is normally scheduled towards the end of summer, we decided that our scavenger hunt will be in June, shortly after the series goes on its summer hiatus. This also means that if it is a success again, we will have a third hunt over the winter hiatus of this year as well.
Now comes an important change. Personally, I cannot afford to completely fund the hunt this time around. I wish that I could, but I'm having a hard time paying my personal bills, let alone funding the website's events which I love so much. Therefore, we are implementing a slight fee to participate this time… I will explain that it just a moment. Let's discuss the hunt as a whole, shall we? I'm going to do it in bullets to make it easier to read.
Important Dates:
We will accept sign ups until Saturday, June 7th at midnight (Saturday night/Sunday morning) CDT.

Teams will be mailed out on Sunday, June 8th no later than 8 pm CDT.

The hunt will begin on Friday, June 13th at 8 pm CDT. This is when the list will be posted.

The hunt will end on Monday, June 23rd at 8 pm CDT.

The results will be posted no later than Sunday, July 20th at 8 pm.
Rules:
Each photograph MUST have a piece of paper with the team's name written on it. I was lenient with this last time, to a degree, but for this hunt, if you do not include the paper with your team's name on it, the submission will NOT count.

Use your imagination. If there's an item on the list that you feel can be interpreted a different way than what is listed, share what you want. Points will not be docked for different interpretations.

Each team member must participate. In order to receive any prizes if your team wins, you must submit at least ten photos. If you don't, your team can still win, you just won't receive the prizes.
To participate:
Build your team. Once again, your team can have 5 members.

Fill out the application at the bottom of the page.

This time we are having a small participation fee. Once you fill out the application, click the button below and purchase the participation level you choose.

$5 – Minimum participation fee. You will also be entered in a drawing to win one of three temporary anti-possession tattoos OR one of three Samulets.
$15 – You will participate in the hunt, be entered to win one of the tattoos or Samulets OR a handmade Supernatural box.
$25 – You will participate in the hunt, be entered to win one of the tattoos, Samulets, the handmade box, OR an autographed Jared Padalecki photo.
Make sure in the "Name of Participant" box you put the name used when you signed up to participate.
No matter which entry fee you pay, you will still receive a prize if your team wins the hunt as long as you pass participation requirements.
To view pictures of the prizes, please click here.
If you absolutely cannot afford $5 to participate, please fill out the application and then send an email to scavengerhunt@supernatural-fandom.com, include Participation Fee in the subject, and write why you should be able to participate in the body of the email. Make sure you include the name you used when you signed up to participate. A few people may have their entry fees waived.

Wait until the hunt items are posted and HAVE FUN!!!
I hope that all makes sense after reading it. If you have any questions, don't hesitate to let us know by commenting on this post or sending me an email at the email address listed below. As I definitely understand not having money to participate, I will be giving away "sponsorships" to several people so they are able to participate. If you can afford to pay the fees, you definitely have the opportunity to win some cool prizes. Sign ups are open now so sign up whenever you can!
Fundraiser Raffle
Using our raffle ticket fundraiser, fans may purchase entry tickets into a drawing for an autographed "Swan Song" or "Live Free or Twihard" script or an autographed hospital bracelet in a frame worn by Cindy Sampson in "Let it Bleed". A portion of all proceeds will go to the Juvenile Diabetes Research Foundation. The remainder will go towards site operating expenses.
You can purchase raffle tickets to win the items below. Please click on the donation widget for more information. Each item has a different donation page. We will accept donations until the Sunday before the finale airs (May 18th). Drawing winners will be announced immediately after the finale airs on May 20th.

Autographed Live Free or Twihard Script
(Donated by: Cindy Sampson)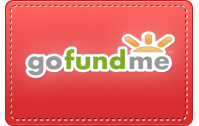 ---
Autographed Hospital Bracelet in Frame Worn in Let it Bleed
(Donated by: Cindy Sampson)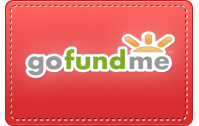 ---

Autographed Swan Song Script
(Donated by: Cindy Sampson)